Welcome! The Alaska Division of Forestry is updating the statewide Forest Action Plan. The first Forest Action Plan was completed in 2010 and updated in 2016. Check them out here. The Forest Action Plan outlines the current status of forest resources in Alaska and the threats facing forest resources, and provides a roadmap to address those threats.
The Forest Action Plan is a way to achieve national conservation goals to:
Conserve working forest landscapes.
Protect forests from harm.
Enhance public benefits from trees and forests.
What is the Forest Action Plan?
A high-level statewide view of forest conditions and trends across all landownerships.
A statewide strategy that can be used to voluntarily address forest issues across land ownerships.
A way for the Alaska Division of Forestry, in cooperation with stakeholders, to prioritize where and how to apply strategies that will make the most of the
funding available to address forest issues across all lands.
A requirement of the 2008 Farm Bill for continued funding from the USDA Forest Service to the State of Alaska for its cooperative fire and cooperative
forestry programs.
Read more about Forest Action Plans from the National Association of State Foresters
The Forest Action Plan is not a land management plan for state-owned lands or any other lands.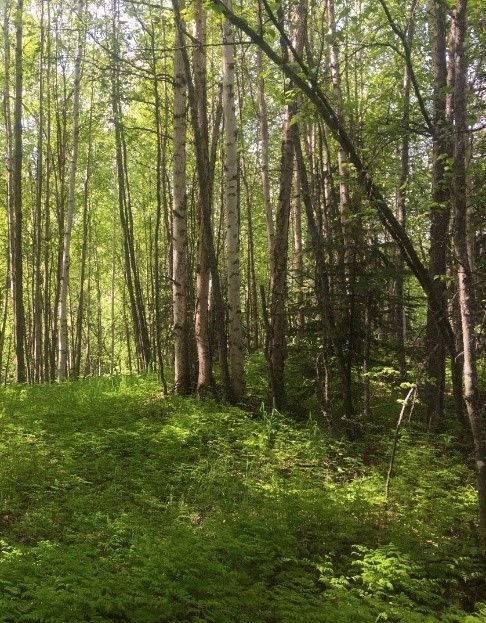 Check back here for updates! The final plan will be complete December 31, 2020.
Contact: Ashley List, Forest Planner and Cooperative Forestry Programs Manager. (907) 269-8481