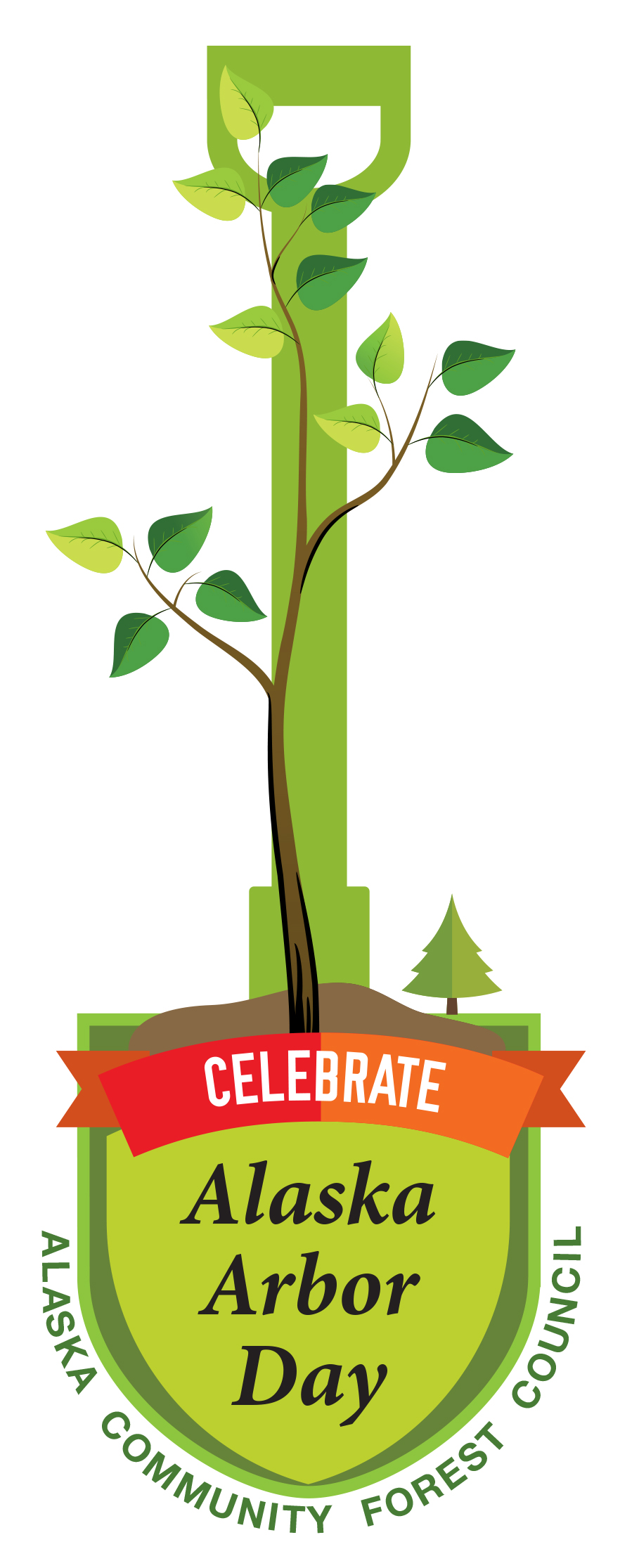 The Alaska Community Forest Council is a nonprofit organization with 15 members from across the state. Members advise the Division of Forestry on how to develop and deliver community forestry programs to Alaskans, support education, and encourage public involvement. Members make recommendations on the criteria, guidelines, and award of community forestry grants from the division. The council meets four times a year and holds regular teleconferences. All meetings are open to the public. Alaska Community Forest Council Minutes are available upon request.
Alaska Community Forest Council offers Arbor Day grants
The Alaska Community Forest Council is once again offering grants to help organizations commemorate Arbor Day in Alaska, which this year will be celebrated on May 17
Arbor Day is America's national tree planting holiday, the day that is set aside to plant ceremonial trees, educate children about the significance of trees, and honor the crucial role that trees play in our communities and lives. In Alaska, Arbor Day is celebrated on the third Monday in May. Grants are in the $200-$500 range and can be used to plant trees, shrubs or support other activities that promote Arbor Day in Alaska. The grants are aimed at local governments, schools, and nonprofit organizations.
The available grants are intended to fund projects that:
Generate awareness of and participation in Arbor Day in Alaska;
Increase public awareness of the benefits of trees and forests and build support for planting and caring for public trees;
Provide a public demonstration of the benefits of trees and/or proper tree selection, planting and care;
Use trees to solve community problems. Examples include reducing or treating storm water, creating wind breaks or living snow fences, restoring streams and rivers, planting fruit trees to provide healthy food, screening surfaces prone to graffiti, calming traffic, and beautifying school yards.
Grant funds were provided by contributions from the Society of American Foresters Cook Inlet and Yukon River chapters and Paul's Tree Service.
CONTACT: Meg Burgett, Alaska Community Forest Council chair, tripleb@mtaonline.net
Alaska Community Forest Council Seeks New Members
The Alaska Community Forest Council is seeking to fill five open seats on the 15-member Council in 2021. The open seats are: Seat D – Landscape Architect; Seat F – Construction/Right of Way; Seat H – Community Forestry/Beautification; Seat J – Alaska Cooperative Extension Service; and Seat O – Member at Large. Council members are asked to attend all-day meetings four times each year. Members serve on working committees, handle the normal business responsibilities of a nonprofit, and support the care of trees and forests in the towns where they live. Members attend an orientation before the first meeting and are provided educational opportunities and hands-on training. Council members are reimbursed for travel expenses, if applicable. Completed applications are due no later than Friday, April 30 2021. New appointees will be notified in late May, and the terms begin on July 1, 2021. Please click on the links below to find out more information and/or apply.
Alaska Community Forest Council Meeting Minutes
2020
2019
Documents in PDF format require Adobe Acrobat Reader to view, save or print.