Forestry division offers grants to support creative tree growing
The Alaska Community Forestry Program is offering grants to organizations for demonstration projects for tree plantings or orchards. Grants are for up to $15,000 and are intended to support projects that demonstrate new or innovative ways to grow trees in Alaska.
The Alaska Division of Forestry & Fire Protection's Community Forestry Program is accepting applications for projects showing what different types of tree species, varieties or cultivars will thrive in Alaska's unique climates, and how to help them do so.
Project applications could include, but are not limited to, new technology, techniques, or approaches for street tree plantings, containerized orchards, seedling cultivation, biochar use or other pioneering ideas. Applicants are encouraged to be creative.
With funding assistance from the USDA Forest Service, the Alaska Department of Natural Resources' Division of Forestry & Fire Protection has approximately $40,000 in total grant funds available. Applicants, which must be government entities or nonprofit organizations, may apply for up to $15,000 in grants.
Grants can be used for the purchase of A) trees, saplings, seedlings, or orchard trees; B) mulch, stakes, hoses, gloves, or other planting items and materials; C) educational materials; D) other required material and equipment; and E) limited shipping costs.
Trees must be planted on public land within a community, and grant applications must include a three-year maintenance plan. Applicants working with schools are encouraged to consider involving students in the research and design, and to be creative and thoughtful in their plan design.
These projects will help the Division of Forestry & Fire Protection evaluate the success of different demonstration and test projects, share results, and make recommendations.
2020 Arbor Day Grants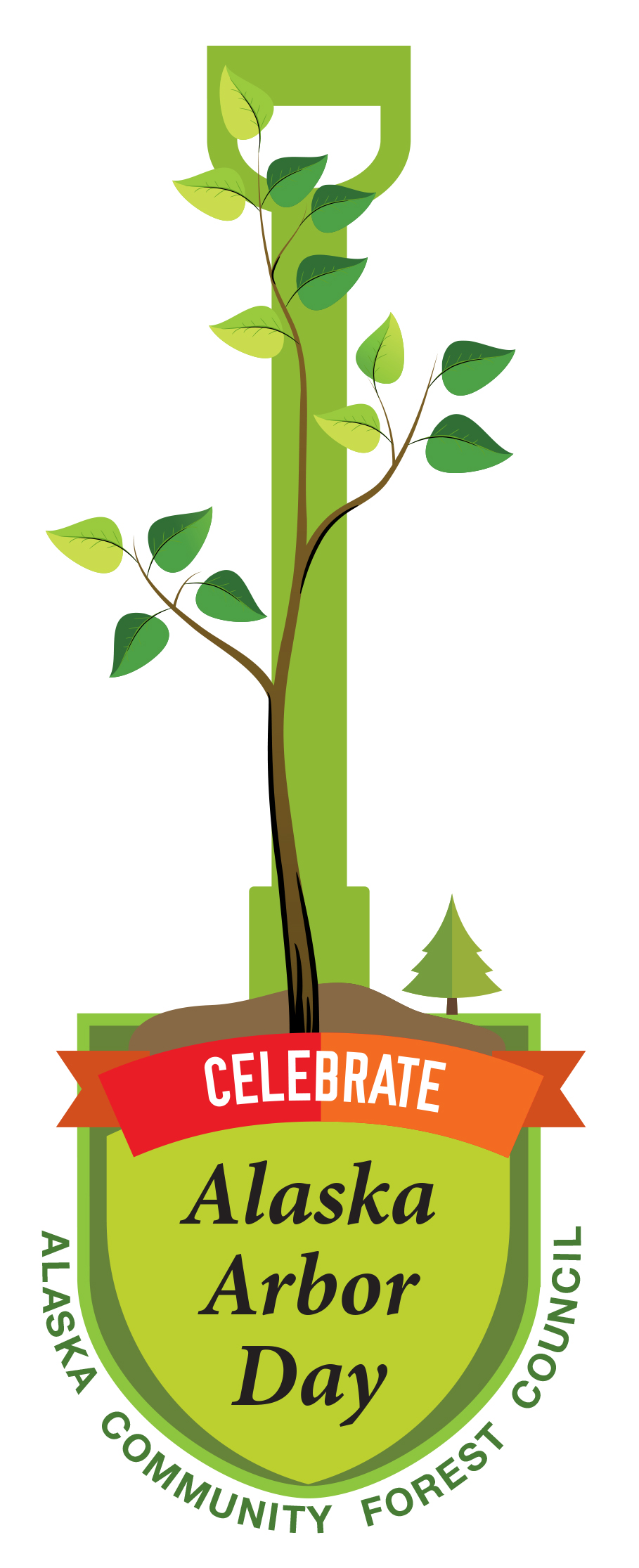 The Alaska Community Forest Council is offering grants to help celebrate Arbor Day in Alaska on May 18, 2020. Grants will be in the $200-$500 range, and can be used to plant trees or shrubs, or to support other activities that promote Arbor Day.
The 15-member Council advises the Alaska Division of Forestry & Fire Protection on how to develop and deliver community forestry programs to Alaskans, support education and encourage public involvement.
Grant funds were provided by contributions from the Society of American Foresters Cook Inlet and Yukon River Chapters, Matanuska Electric Association, Golden Valley Electric Association and Paul's Tree Service.
The available grants are intended to fund projects that:
Generate awareness of and participation in Arbor Day in Alaska
Increase public awareness of the benefits of trees and forests and build support for planting and caring for public trees
Provide a public demonstration of the benefits of trees and/or proper tree selection, planting, and care
Use trees to solve community problems. Examples include: reduce or treat stormwater, create wind breaks or living snow fences, restore streams or rivers, plant fruit trees to provide healthy food, screen surfaces prone to graffiti, calm traffic, and beautify schoolyards.
Applications are due by 5 p.m. on Friday, March 20, 2020.
Documents in PDF format require Adobe Acrobat Reader to view, save or print.