Forest Resource Management
---
Forest Resources & Practices
---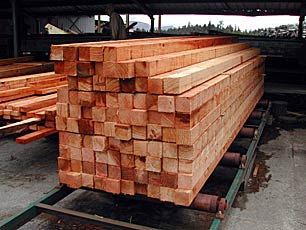 The Division is responsible for making sure that the Alaska Forest Resources and Practices Act (FRPA, AS 41.17) is implemented and enforced. FRPA governs how timber access, harvesting, and reforestation occur on State, private, and municipal land. The Act ensures that both the timber and commercial fishing industries can continue to provide long-term jobs.
Cooperative Forestry Programs
---
Helps communities create, maintain, and sustain healthy and safe community trees and forests that provide economic and ecosystem services for Alaskans.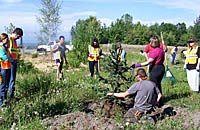 Conducts forest insect research and surveys, pest monitoring and assessments and offers pest mitigation and control advice.
Helps non-industrial private forest owners develop a management plan for their land and supports the implementation of forest management practices.
Natural resource education curricula for students preschool − 12th grade. Curricula includes Project Learning Tree, Fire in Alaska, and birch tree tapping.
Protects environmentally important forest lands threatened with conversion to non-forest use